Two saws that are essentially the same are the table saw and the bench saw. They are very similar to each other except that they have different names. Both have a circular blade that is mounted on an arbor or spindle so that it can rotate. The blade is usually attached to a table or bench that holds the wood or other material to be cut. This allows you to handle the piece of wood or material easier.
There are a lot of models of power tools on the market that can help you with whatever you plan to achieve. With the advancement of technology, tools have changed drastically in recent years.
Although we may all have the same perception of the same things, each of us may view the world differently. This makes manufacturers strive to understand our diverse wants and desires. Which leads to the availability of more types of models.
What is a Bench saw?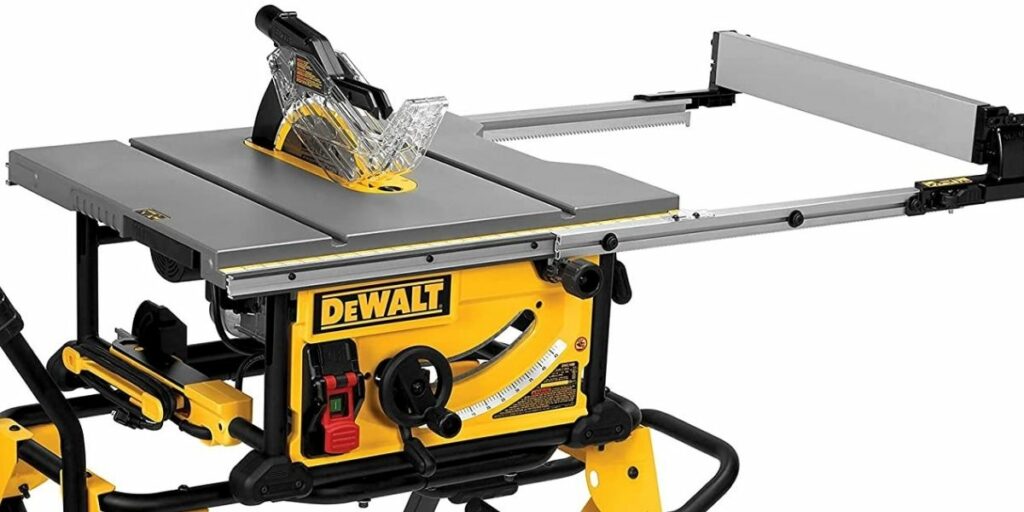 A bench saw consists of a circular saw blade, which is held on a base and powered by an electric motor. It allows users to make cuts with different depths by moving the blade and adjusting its height. I.e. It is the 2nd name of a table saw. Some also call it a benchtop table saw.
People may often consider a compact table saw as a bench saw. The one that they can take with them to the job site and that can handle most of the wood cuttings.
If you take consideration of these people, then:
A table saw, which is more lightweight and has smaller worktops for less weight lifting and easier ripping, is called a benchtop saw.
If you are working with lightweight wood materials and softer woods, a bench-top table saw will do the job for you. For jobs with smaller capacities, they are great for your saw inventory.
What is a Table saw?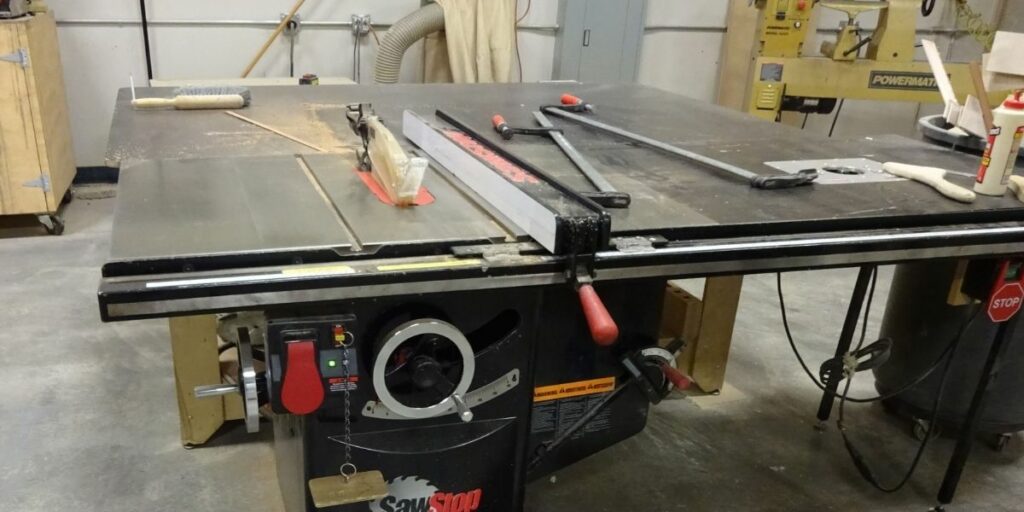 A bigger and heavier benchtop saw, is called a Table saw. It consists of a circular saw blade, mounted on the base of a table, powered by an electric motor. The top visible part of the blade can be adjusted to suit your needs.
Table saws are among the most popular power tools. Most people have a quality table saw in their workshops. Although the prices of table saws vary, they are not very expensive. That's why they are good presents and good first-time purchases.
Compared to other power tools, a table saw is a general-purpose machine. It can be used for a variety of jobs including cutting wood and even making items such as boxes. When it comes to accuracy and speed, a table saw beats out many. This is why they are so popular and found in every workshop. Their versatility, speed, and strength make them an indispensable part of any project.
How to use a table saw
Parts of a Bench Saw / Table Saw
Rip Fence: Rip fence is a parallel guide to the saw blade, and is used to make straight cuts in wood. While the hold-down guides help keep the board on the table. These two guides help the operator cut along the grain.
Motor:  These small bench saws have motors attached to a small bracket to the side of the table. That means that raising and lowering the saw blade is easy. Large bench saws have guide rods or tracks that manage the saw blade's position. Due to high speed, the vibrations are very low.
Saw Blade:  Most benchtop saws and table saws use a 10-inch blade, but some take smaller blades, and some take larger. It depends on your machine blade capacity as well as your specific project needs.
Stand:  The stand is designed to carry accessories for you. The materials stay closer to you so that you can access them easily.
Bench Saw vs Table Saw Cost
These days table saws range in price from $200 to $10,000+. However, bench saws can be very low cost ( < $600 ). So, they are less expensive than table saws.
Conclusion
A portable bench saw is ideal for home use, DIY, or other small woodworking projects. While table saws are made for workshops. But, you need to compare your needs to both models to decide which one to purchase.